Register today for regular news and advice on industry trends and the latest coding and marking solutions.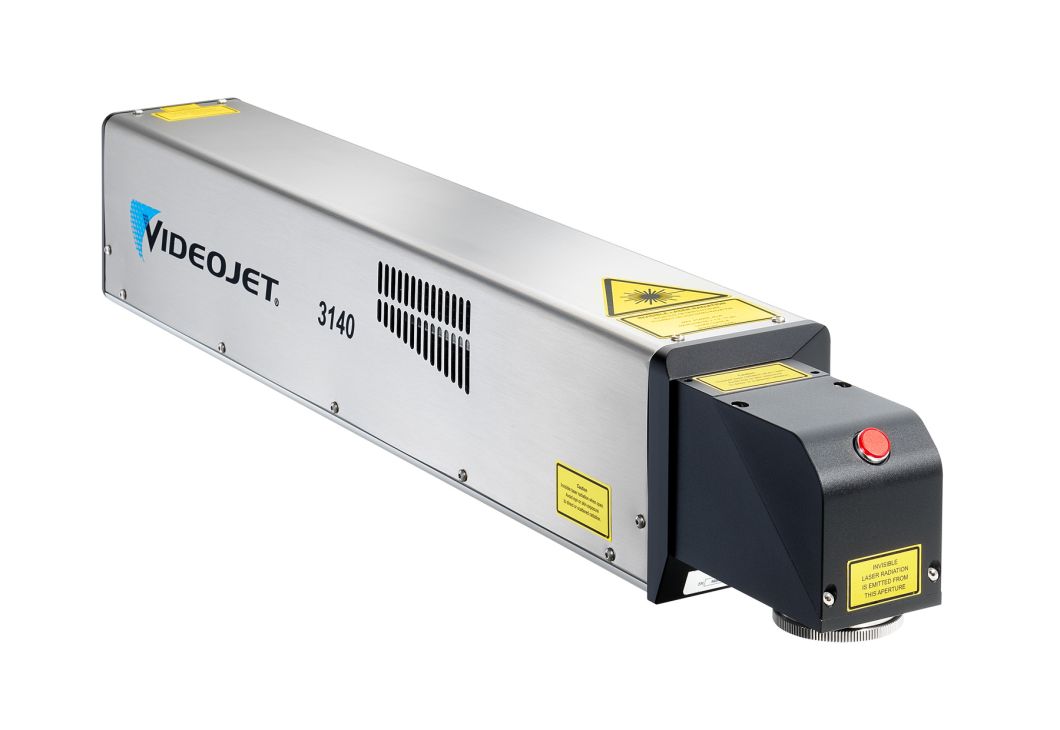 Videojet 3140
The Videojet 10-Watt 3140 CO2 laser marking system offers all of the performance features found in higher wattage lasers, but with a power source better matched for moderate line speed applications.
With print speeds up to 2000 characters/sec. and line speeds up to 900m/min, the 3140 laser is ideal for both simple and complex codes across a range of substrates including paperboard, glass, painted metal, paper labels, PET and other plastic materials.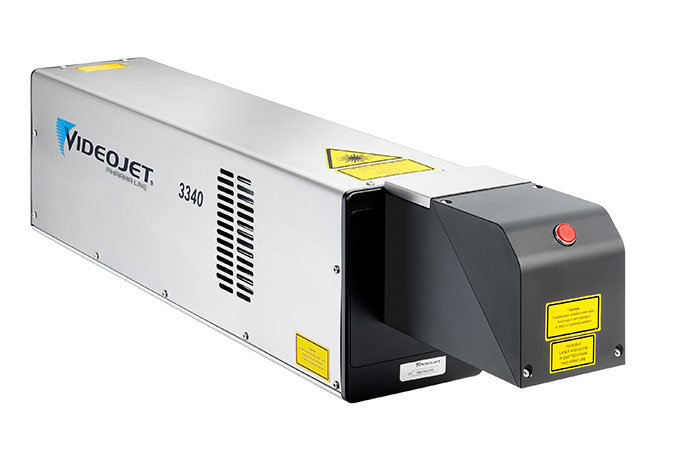 Videojet 3340
Packaging operations that require high-quality, crisp codes for marking at high speeds can rely on the Videojet 3340 CO2 laser to help meet maximum throughput with consistent print quality.
With virtually no font, code or graphic restrictions and line speeds up to 900 m/min, the 3340 is an ideal solution for marking complex codes at high speeds in food, beverage, cosmetics, pharmaceutical and extrusion industries.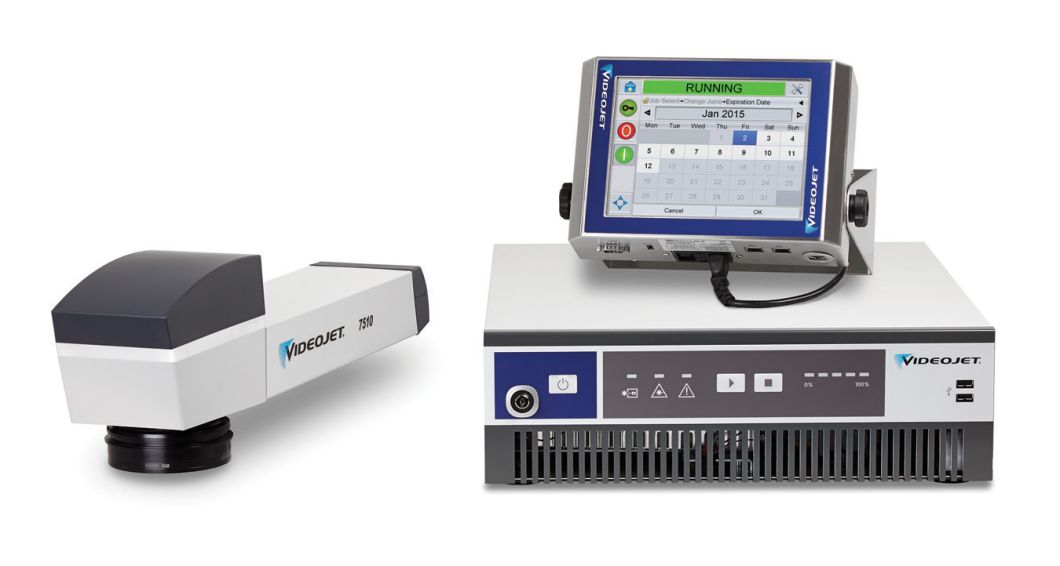 Videojet 7510/7610
The Videojet 7510 50-Watt and Videojet 7610 100-Watt fiber laser marking systems deliver advantaged performance for high contrast marking on robust plastic packaging, metal containers and other industrial products even at ultra-fast line speeds up to 600m/min.
The 7510 and 7610 have been specifically engineered for high speed tobacco, pharmaceutical and extrusion manufacturers, delivering better mark quality, higher efficiency and a dramatically smaller marking unit than traditional solid state laser systems.
Touchscreen available on 7510 model only.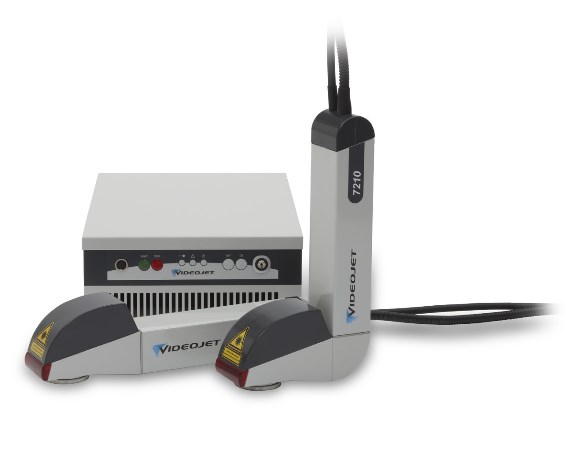 Videojet 7210/7310
Small size. High-quality marks. Low maintenance. The Videojet 7210 (10 Watt) and 7310 (20 Watt) pulsed fiber lasers are the most compact, versatile and low maintenance solid-state marking systems available.
These laser marking systems are perfect for high contrast color change on plastic materials that CO2 lasers can engrave, or for ink ablation on plastic films that need precise control of heat to prevent damage caused by continuous wave lasers.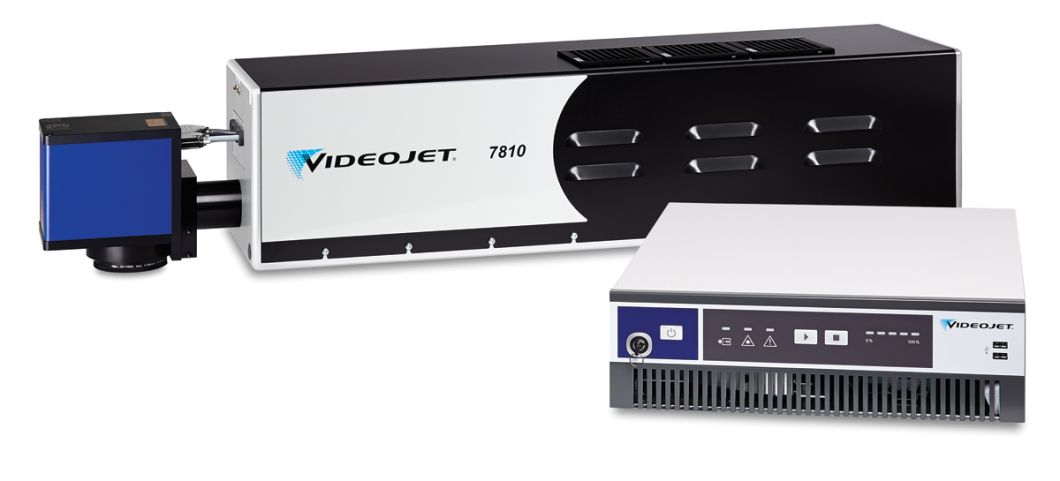 Videojet 7810
Packaging operations that require high-quality, traceable codes for camera readability can rely on the Videojet UV laser to help you meet industry regulatory requirements, such as the U.S. Food and Drug Administration's Unique Device Identification (UDI). Direct marking of permanent codes helps prevent the risk of counterfeiting or manipulation to your product identification.
The 7810 applies crisp 2D, alphanumeric and other typical codes at high speeds onto high-density polyethylene fibers such as DuPont™ Tyvek® and commonly used, rigid plastic materials such as white HDPE and LDPE. Videojet 360° Arc compensation Software helps ensure the same mark quality can be achieved on rotational devices as well as straight line applications.
Download the White Paper to find out more about our Laser Marking System