Videojet's Code Assurance Solution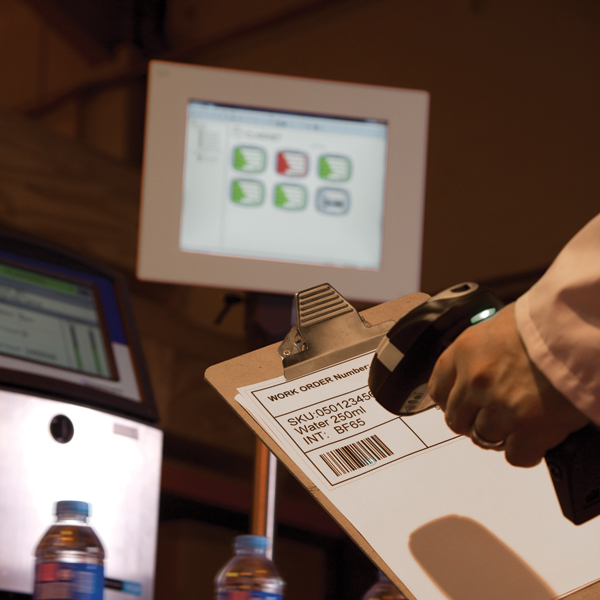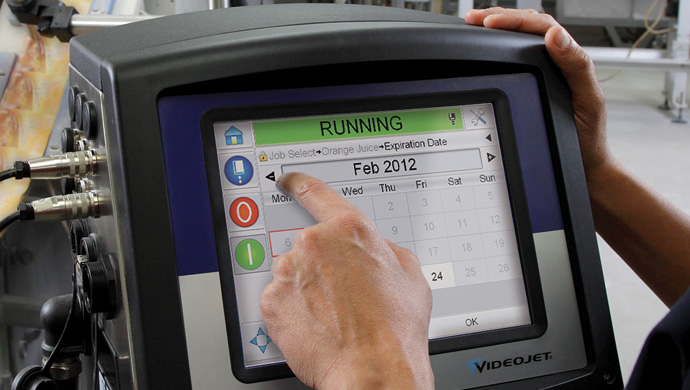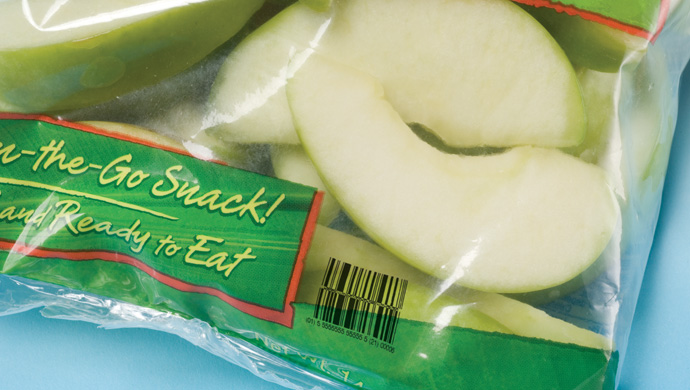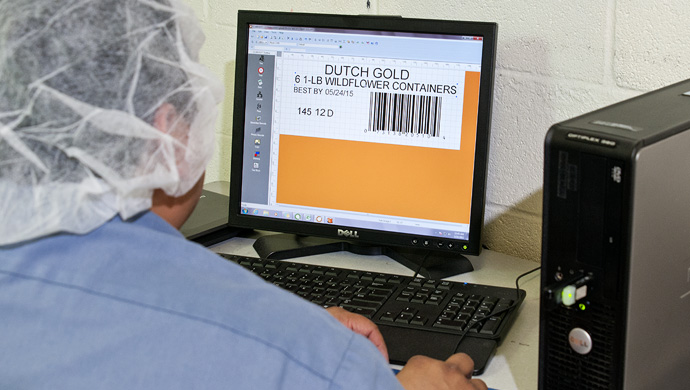 Videojet's CLARiSUITE Code Assurance Solutions help ensure that the correct code is applied in the correct location on the correct product and packaging.
How does Code Assurance work?
Featuring centralized message management and printing control, CLARiSUITE is a fully integrated solution linking on-product coding to a centralized message database. Videojet printers in your facility are managed from a central message database — taking message creation and management off the production floor.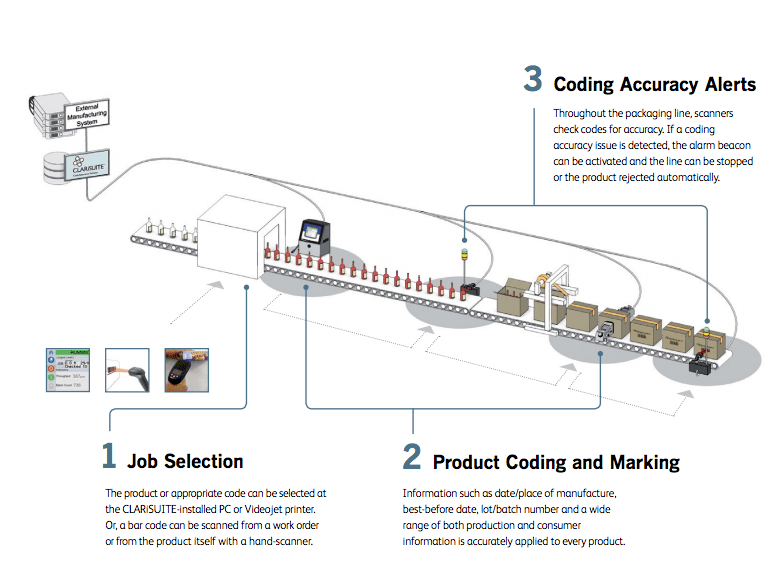 What are the customer benefits?
Drive productivity gains in operations by:
Minimizing printer set-up time
Reducing operator intervention
Reduce:
Rework by eliminating coding errors
Recalls by consistent coding and ability to track
Risk by delivering accurate and readable codes
Secure and streamline data management by:
Minimizing downtime by always having the right message available
Reducing effort and time to add new product and packaging messages
Protect the brand by:
Increasing customer satisfaction with message consistency and security
Enhance Code Assurance in packaging operations by validating downstream codes with optional bar code scanners or vision devices.
Videojet's expertise reaches beyond printing codes to integrating the systems that secure and streamline the management of message data.
The right solution for your packaging line
From simple date codes to serialized shipping container codes, Videojet's CLARiSUITE Code Assurance Solutions are powerful, expandable, flexible and compatible with most of Videojet's printers
Dutch Gold Honey Case Study
"After we implemented CLARiSUITE, it eliminated 99.9% of our coding problems."
Jim Gerlach, Production Scheduler, Dutch Gold Honey