The Power of Laser Printers in Industrial Marking
In the simplest terms, laser marking is the marking method used to create a permanent code by applying an intense beam on the product. It covers various applications such as Fiber, Carbon, UV.
The laser marking application can act in accordance with automation on high speed lines and can mark on a variety of materials including steel, titanium, aluminum, copper, ceramic, plastic, glass, wood and cardboard, providing traceability. A wide variety of codes such as serial numbers, expiry dates, part numbers, bar codes, unique ID codes, variable data, 2D Datamatrix codes can be printed on these products.

Applications of Laser Printers in Packaging Industry
Laser marking machines work using an intense beam to mark the surface of the material. This beam reacts by burning the surface of the product. By targeting only a specific area, laser markers create high-quality, high-contrast codes that can be read and scanned on virtually any surface. This feature makes it the ideal solution for laser marking applications where reliability and durability are critical.

How to Use a Laser Marking Machine?
Since laser marking machines are of many different types, each of these machines work differently. The best process to use the machine depends on the material you will be working on and the application you are using. Our Videojet professional laser team will visit your production area and inspect you as soon as you contact us and inform you about the working principles of the laser marking machine by offering you the most accurate solution.
When using laser machines, all safety precautions and instructions must be followed. Laser marking has become a safe method, thanks to a variety of preventive measures, including security guard options.
What are the Benefits of Laser Marking?
Provides maximum efficiency with minimum downtime.
Eliminates costly problems such as forgery and poor quality codes.
To adapt to industry regulations
Lack of consumables and maintenance-free
What can be marked with Laser Marking?
Alphanumeric Codes
Serial Numbers
Lot Numbers
DataMatrix and QR Codes
Logos
What Are The Products That Can Be Marked With Laser?
From the links below, you can see examples of products that have been applied by choosing the appropriate sector.
How Do I Choose the Right Laser Marking Solution?
Laser marking technology has started to become more important by entering all production areas from automotive, aerospace and medical industries. The biggest reason for this is that manufacturers want to track and follow their products throughout their life cycle and the increasing demand.
One of the most common questions we receive at Videojet is "How do I choose the right marking technology for my application?" The truth is that marking technology is not one-mold technology, and there are a number of different factors that go into choosing the best solution for your application. So before investing heavily in marking equipment for your facility, be sure to consider three main aspects that will help you choose the right technology.
1-Materials
The first thing to consider is the type of material the marking will be applied to.
Organic materials such as wood, glass, plastic or paper, cardboard
-Materials such as metal, steel, aluminium
2- Code Type
After determining the material, it is necessary to consider what the code to be marked will be.
Depending on the type of marking technology, you can create a dark or frosted code. For example, a company that manufactures barcode technology wants its vision systems to read the barcode clearly. It's all about your situation and how you want your product to look.
3- Security
Consider where the laser marking machine will be placed. Will it be near your operators or do you have a dedicated, closed area for it? Will this machine be a replacement for the inkjet coding machine?
If your laser marking machine will be located in an open area, you should know that the company from which you will buy the machine should help you establish a 1st class security system. This system includes a protected containment cabinet, warning lights.
When Should I Prefer Carbon (Co2) Laser Marking Machine?
In general, if you want to code product information on organic materials, you're looking for a CO2 laser marking technology. Co2 laser marking machine is one of the best solutions when you are changing other marking technologies such as inkjet coding or dot peen laser.
Co2 lasers provide you with high code quality and are a convenient solution for date codes, serial numbers and all other product identification and tracking codes on wood, rubber, plastic, cardboard and product packaging.
When Should I Choose Fiber Laser Marking Machine?
If you want to mark non-organic products such as metal or plastic and want contrast in your coding, using fiber laser marking technology will be the best solution for you. Fiber laser marking machines should be in a closed enclosure and operated by taking standard safety precautions.
Fiber lasers offer a wide variety of features. It is a high quality marking application solution for engraving serial numbers, barcodes on a wide variety of materials including metals, plastics, ceramics.
How much does a laser machine cost?
Unfortunately, laser coding machines do not have an exact price. The price of Laser Coding Machines may vary depending on many variables. This can depend on your product to the amount of dust or humidity in the environment, to how many watts a machine needs. Contact us to find out what kind of laser printer you need
How do you start a laser marking machine?
If you are asking "How can we start laser coding as soon as possible", your answer is clear, contact us immediately. But if you technically have a machine and you are asking how to start it, it means that you did not pay attention enough to the training that our technician give you when you bought the product. Although it is quite easy to start a laser coding machine, you can still contact our technical service for the clearest solution.
What is the difference between laser marking and laser engraving?
Although the two concepts seem close to each other, they are technically completely separate from each other. Laser marking works by discolouring the colour pigments on the coded product. Laser engraving, on the other hand, uses the coding method on the surface by using laser technology, making minimal engraving on the product.
Can you laser etch stainless steel?
Of course, we can. What made you think otherwise?
How does UV laser marking work?
UUV lasers operate in approvingly absorptive wavelength (355 nanometres) to mark components. This increased absorption rate lets UV lasers perform "cold marking," confirming that no additional heat stress is applied to materials, including those with high reflectances such as copper, gold, and silver. This minimizes soot and burrs caused by typical marking and processing.
You can discover laser technologies that may be suitable for your production.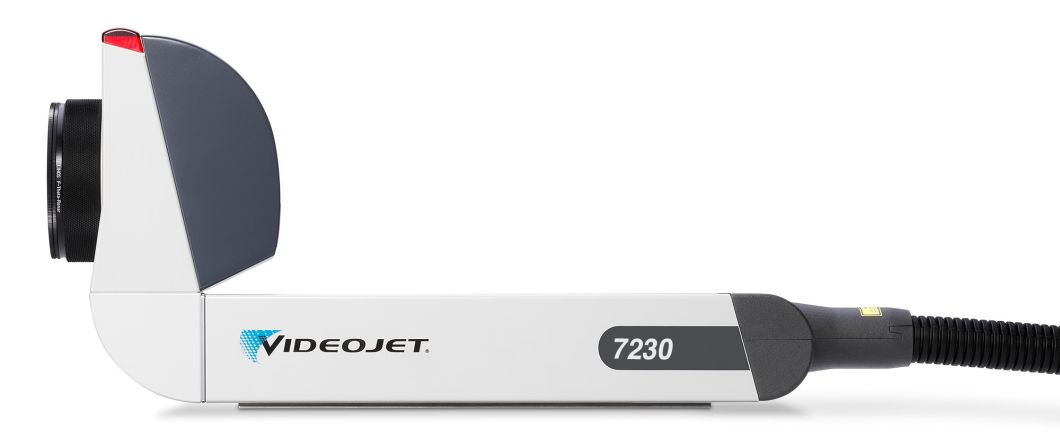 Laser Marking Systems Resources
Additional Resources